Our new service for increasing efficiency in your production
Our experts advise you individually and tailored to your requirements.
The fact that machines must work efficiently and productively is a basic prerequisite for successful production. But there are many other success factors for a productive way of working, such as efficient workflows, material availability at the machine, etc., which, in our experience, very few companies take care of strategically. Our experts can help you to tap this untapped potential.
They analyse the workflows and processes in your production in detail and on site. In the subsequent consultation, you will be given concrete recommendations for action to increase productivity and improve efficiency in a "360° all-round view". This is also based on a written assessment of the current state of your production.
We offer our "Book your expert" service throughout Europe (in German and/or English).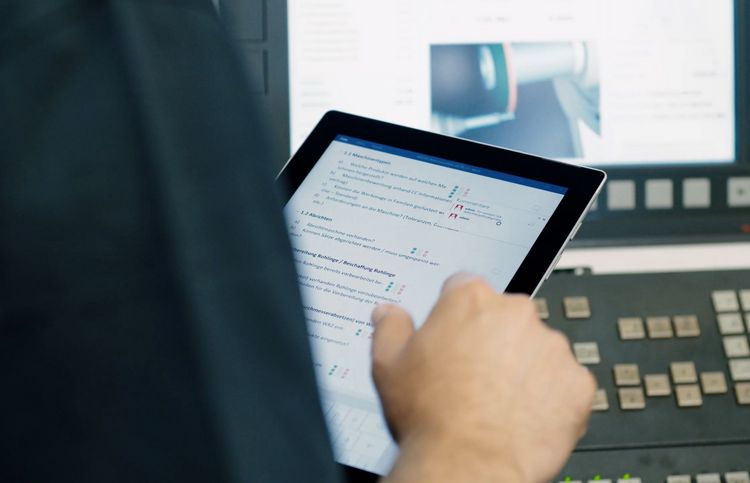 Your benefits
Increase in efficiency
Increase in productivity
Defined process flows
Lean Production 5 S
Process optimisation of the overall workflow
Quality improvement