Apostolos, Customer Care Manager
"I started my apprenticeship as an electronics installer at WALTER at age 19. When my training was done, I switched in 1995 from electronics to the machine tools department, where I worked on the production of the first generation of HELITRONIC POWER. One year later I became a service technician and have traveled around the world. Four years later, I once again turned the page and handed in technician's overalls for jeans and a button-down shirt: As a service coordinator, I dispatched Tübingen's service technicians to locations in Europe, Asia and the US where help was needed. In 2003 and 2004 I went to Japan for two months to help establish the service team there. Four years later, my role field expanded and I became Area Service Manager and then Customer Care Manager in 2013. In this position, I continue to support other countries, even those that now have their own service technicians and coordinators. And: I am still often on the go – I spent almost two months a year traveling around the world for WALTER. What I like best is being on-site with the customer and showing them tips and tricks for their machines. And I particularly love how varied my work is."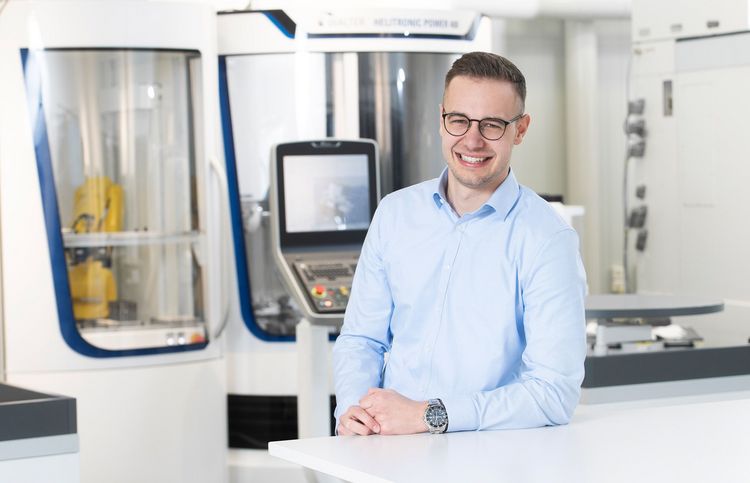 Tim, Member of the Business Development team
"As soon as I first heard about the concept of dual studies, I knew right away that it was the right thing for me. Once my college entrance exam was done, I had no desire to start a heavily theoretical degree program. I wanted practical work with a bit of variety. So I chose dual study program in Business Administration with a focus on industry and industrial service management. In choosing a company, it was important for me that it operate internationally while still offering the feel of a family-run company. And that's how I came to WALTER. During my three-year degree program, I would alternate between three months at Stuttgart University and then three months at WALTER in Tübingen. During my stints at the company, I spent time in every department along the value chain, from purchasing to sales and customer care. I was able to apply theoretical knowledge from the lectures directly into practical work in the company. This combination helped me move seamlessly into career life, and today I work as a sales controller in the Business Development team for WALTER in Tübingen."