Automation Systems Tool Grinding Machines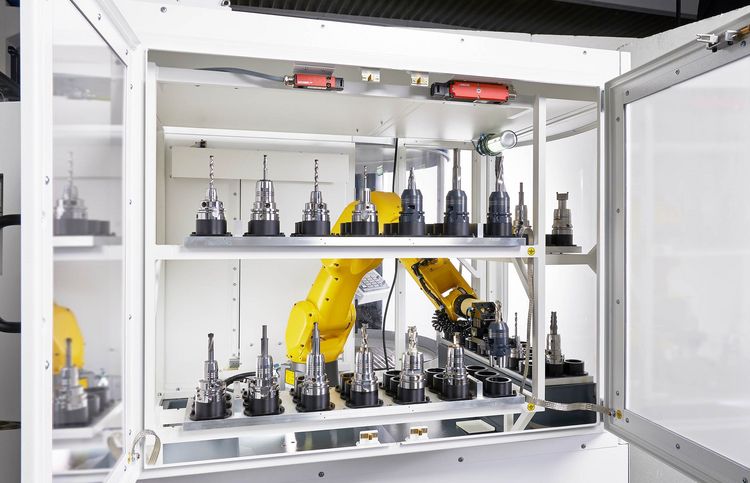 Robot loader
WALTER uses the FANUC LR Mate compact robot for standard tool automation. The robot improves accessibility to the workpieces and is highly productive, time-saving and makes special applications possible. Depending on the type of workpiece or workpiece diameter, up to 7,500 cylindrical workpieces or 72 tools can be loaded in HSK holders via the robot.
More information about the robot loader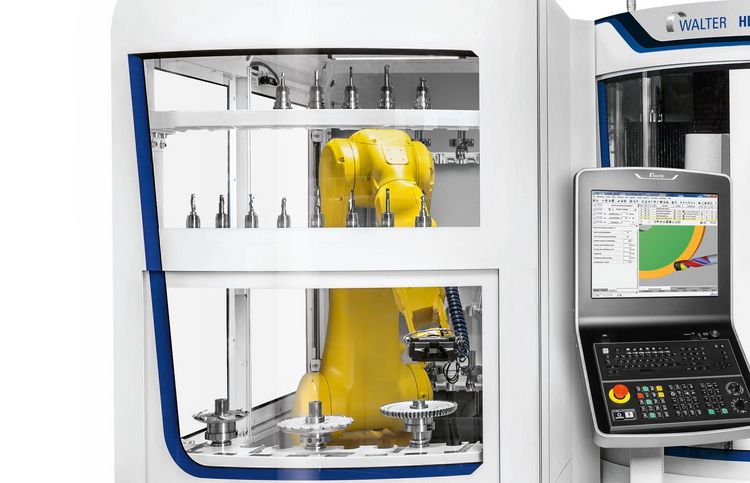 Robot loader 25
The robot loader 25 loads tools in an HSK holder with a total weight of up to 20 kg and a tool diameter of up to 315 mm. The innovative, newly developed loader software enables "chaotic" loading on up to seven pallet levels . Automatic diameter detection is also available as an option and ensures a smooth , automated and flexible production flow.
Go to robot loader 25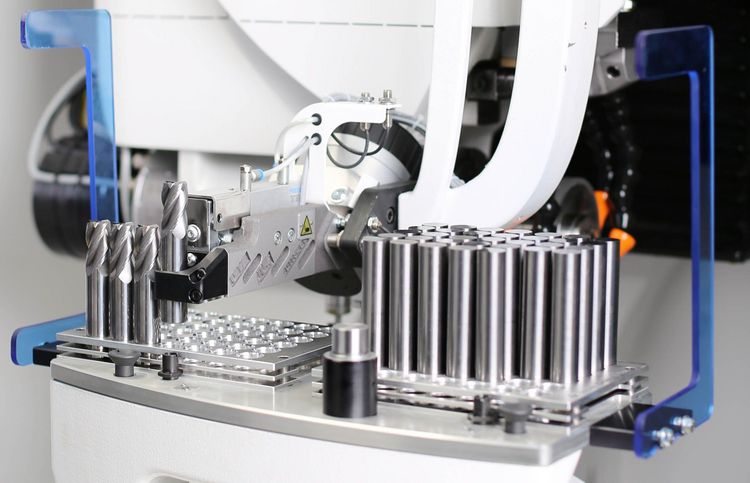 Top loader
The top loader for WALTER tool grinding and tool eroding machines is the new space-saving and cost-effective automation solution and integrated directly into the working room. Automatic teaching allows short setup times. Depending on the tool diameter, the top loader offers a maximum of 500 tool positions.
More about the top loader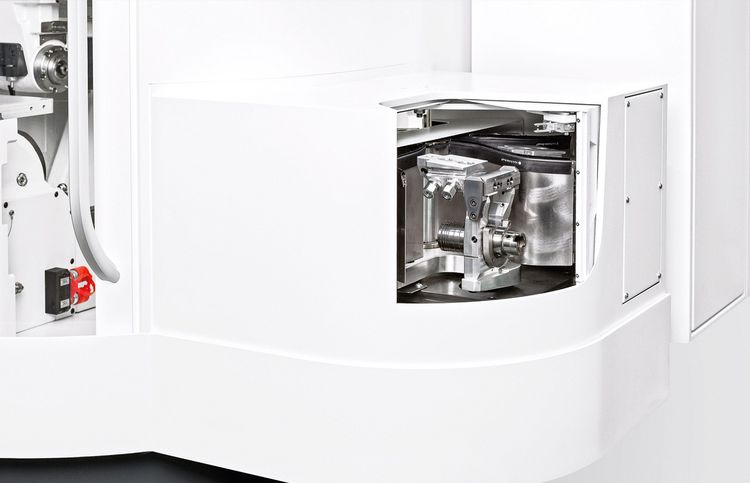 Grinding wheel changer
The ability to change wheel sets fully automatically allows the operator to achieve maximum flexibility, accuracy and capacity. With WALTER wheel change systems, it is possible to realize a wide range of tool geometries without having to constantly rebuild.
More information about the grinding wheel changer