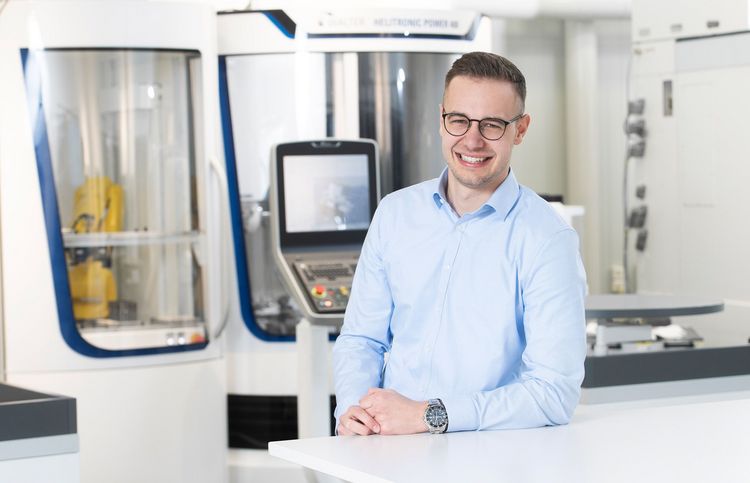 Training curriculum
The dual studies for a Bachelor of Art, major in Business Administration / Industrial Service Management, takes three years. You will alternate between three month theoretical and practical modules. During the practical phases, you will work with us in Tübingen; during the theoretical phases, you will study at the Duale Hochschule Baden-Württemberg in Stuttgart.
During your practical phases, you will spent time in the operative departments our company, including Purchasing, Sales, Marketing, Financial and Accounting, HR and Supply Chain Management and will be tasked with independent projects. In addition, you will spend several different multi-week stays at our production plant in Kuřim/Czech Republic.
Requirements
Your expected profile:
A strong Abitur or very good Fachhochschulabschluss (including successful completion of the suitability test at the DHBW)
In addition:
You like to work in teams
You have a strong interest and understand of commercial administration
You are interested in technical contexts
Your strengths in the fields of German, English and mathematics
You are dedicated and give your all to your work
You communicate effectively and are good at interpersonal skills

What we offer you
Interesting tasks and projects in various departments
Committed training supervisors
Foreign assignments during the training
Employment after the apprenticeship
Training allowance according to collective agreement
Holiday / Christmas allowance and profit-sharing scheme
Special rates at various fitness studios
Travel and meal allowances
Flexible working hours
How can you apply?
The 'dual studies' programs always start in the October of any given year. We expect applications to be submitted roughly 12 months before the start of the training.

Are there any free training slots?
Check out the Job Board to find out.